Question
Actions happened on a ticket and I want to know who made them and when. How can I see the events on a ticket?
Answer
This does not require any additional permissions to view
Standard Process
Open a ticket
On the top right, beside the 3 dots is an icon called "Events"
When you click on this, you can see all the events that occurred and which order they occur in. There are hyperlinks visible but if you do not have the correct permissions to click on them, you will get an error when trying to access
How to Read the Events in a ticket
*We are not able to see ticket events within an email Side Conversation
| | |
| --- | --- |
| Event | What it means |
| | There are events that can get set upon creation (no internal process is setting it). You can tell when there is no link referencing a Trigger/automation/macro |
| | You can see when an email notification is being sent out |
| | When an Email Notification is sent, you can see who it was sent to and there is a hyperlink to show you a preview of what the notification included. It includes plain text with any placeholders or html we are using |
| | When there is a ticket even that has a hyperlink that mentions a Trigger, Automation or Macro, it can be accessible when clicked if the user has the proper permissions |
Macros
As an Admin, you can now access any macro that is used in a ticket and it can be searched within admin center: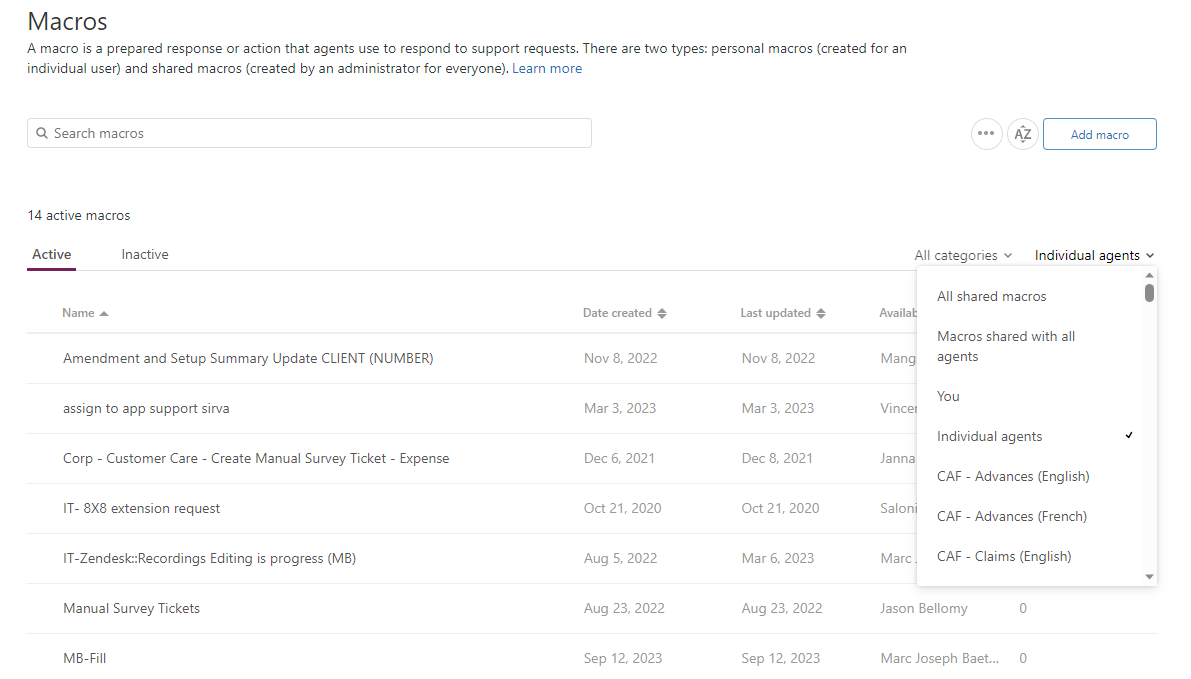 *Currently only owners of the macro can edit/delete the macros. Admins are unable to edit or delete personal macros that they did not create.