How do I find a registration in STS by name?
Open STS from the Connection tile and choose 1 for shipment, then press enter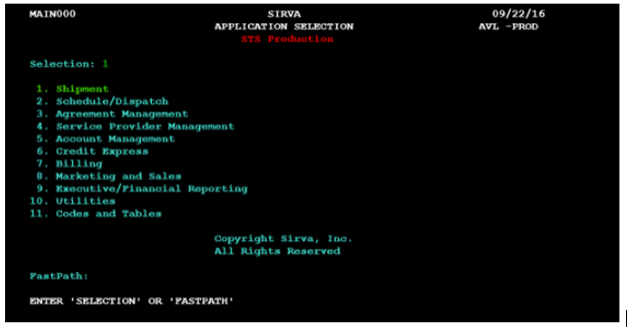 2. Select 2 for Search Criteria, then press enter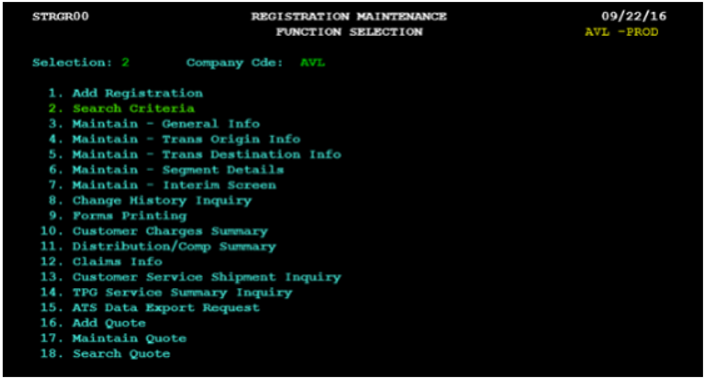 3. Enter the below information:
Reg Type:  Reg (If this is a pre-registration, type in PRE)
Shipment Type:  HHG
"Enter the customer's last name into the Shppr Name, Last field" then press enter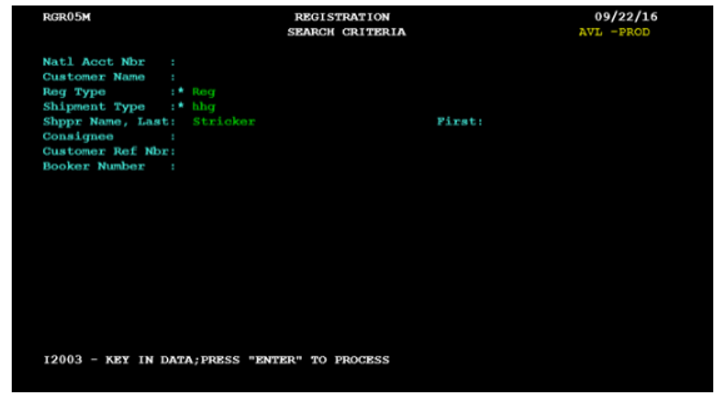 Input the correct Sel number into the Selection: field
Select Shift F4 > this will take you to the Origin Information screen
To navigate through the system, select your HOME key and input the screen number into the Fastpath field.

 

DO NOT ENTER!  PLEASE USE YOUR Shift and F2 KEY
This will bring you directly into the General Maintenance for your shipment.