How can I reset my ReACT challenge questions that I answer when changing my password or unlocking my account?
1.  Navigate to https://react.sirva.com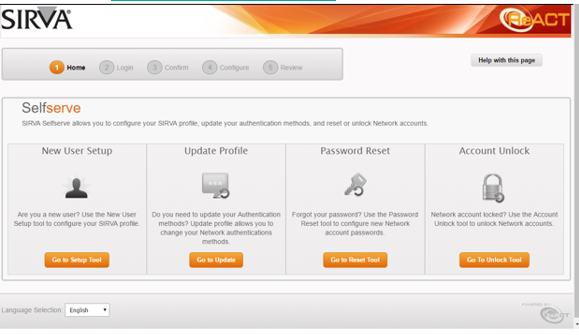 2.  Click on Update Profile and enter your Network user ID, click Continue

3.  Authenticate with your current Challenge Question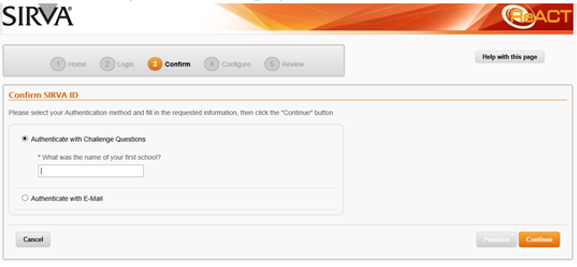 4.  Expand the Challenge Question list and select a new Challenge Question and Answer, then click Finish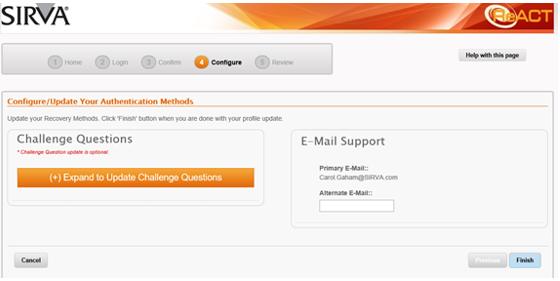 Note:  If previous challenge question is unknown but current password is known, click on New User Setup and go through that process to set up a new profile.