How do I create an account in ReACT?
Navigate to https://react.sirva.com Click on "Go to Setup Tool and enter your Network user ID, click Continue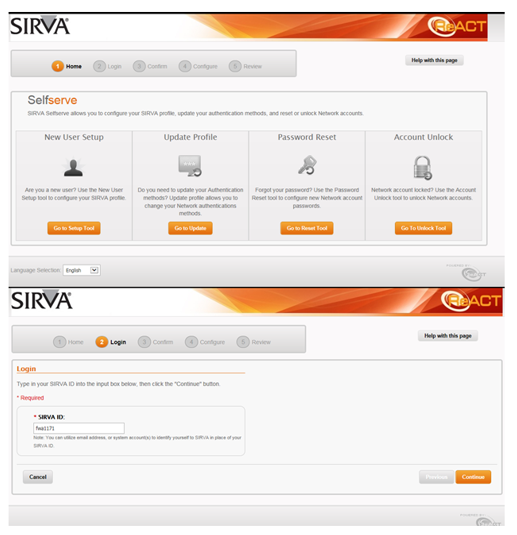 2. Select Authenticate with Active Directory, enter your network User ID and password, click Continue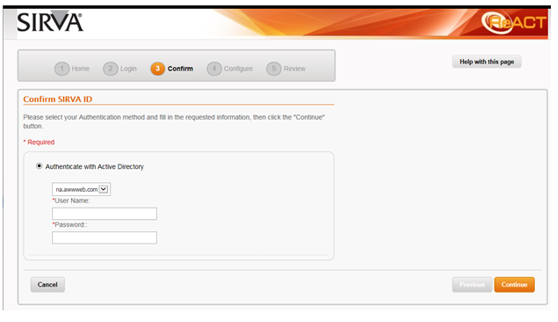 3. Select a Challenge Question and Answer, click Continue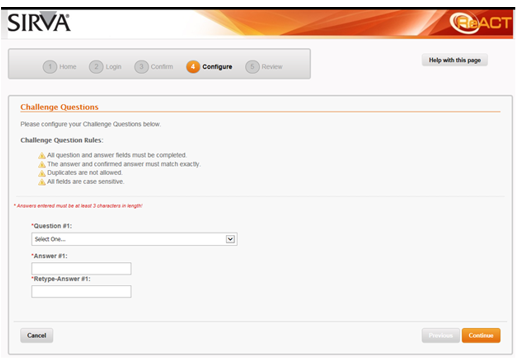 4. Your SIRVA email address will be your primary, enter a secure alternate email address to receive password reset information. Click Continue.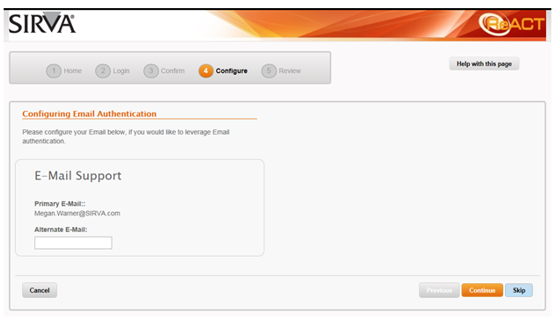 5. Enter your cell phone number and select your Country, Click Continue. This is so you can receive password reset information via text,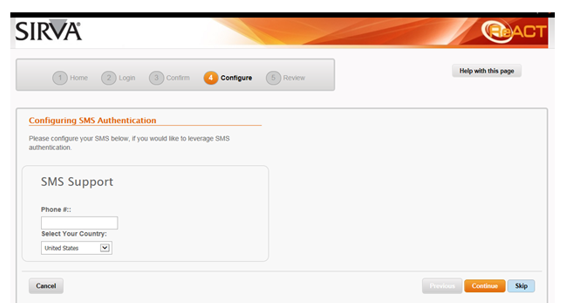 ​
6. Congratulations! You have successfully completed New User Setup.