How do I unlock my network account myself?
If you receive a message that your network account is locked, you can unlock your account on your own at the ReACT Password Portal , (react.sirva.com) using any browser on any device.  At start up you can follow these steps to successfully unlock your account.
1.  The first screen you will see on your laptop is something like this, prior to getting a logon prompt, just hit the enter key.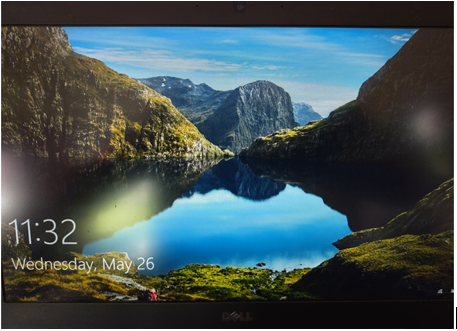 2. After you hit the enter key, you will see in the lower left corner that there are 2 icons with your name.  Highlight the second ICON with your name and you will see a link that says "Forgot your password. " Click on it and you will be directed to the ReAct Self-serve Portal.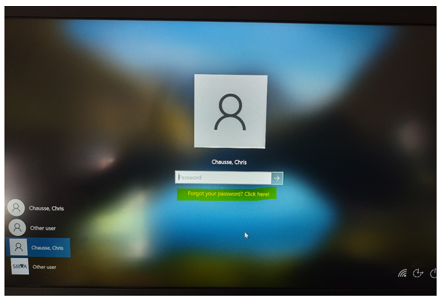 3. That will take you to https://react.sirva.com and you will see the screen below.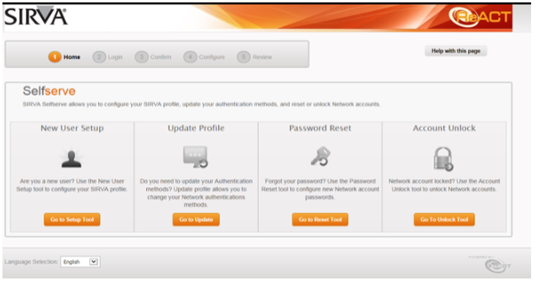 4. Click on Account Unlock and enter your user ID, click Continue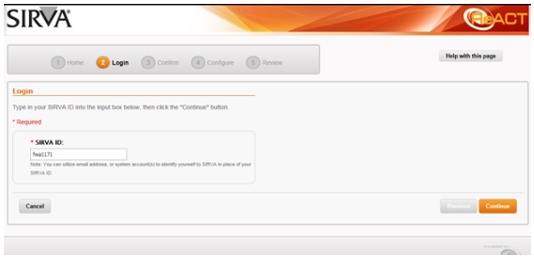 5.  Answer your Challenge Question, click Continue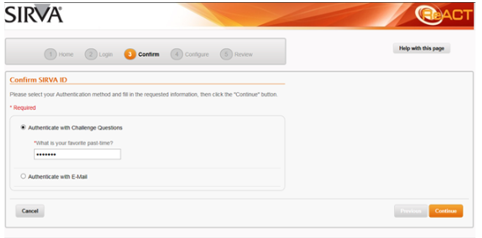 6. Click on Unlock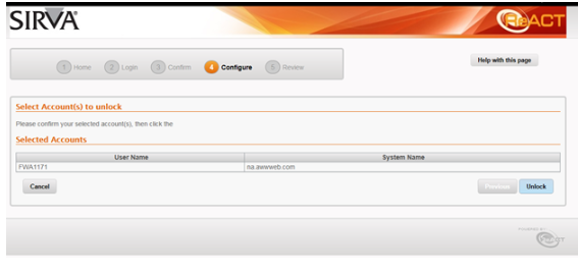 7. Click on Finish