ZenDesk Reference: 2026248
Description: We have received a request from Client Services team that they need Application Support to delete a few documents within Onbase as it contained additional details including that are not required to be stored in Onabse. The requestor will provide you the file details such as SEReportID, Doc Handle and File number

Procedure:
1) Launch OnBase Unity Client
2) Click on Custom Queries and select "All Files - File Search". Here i used the SEReportID and FileNumber to locate the first file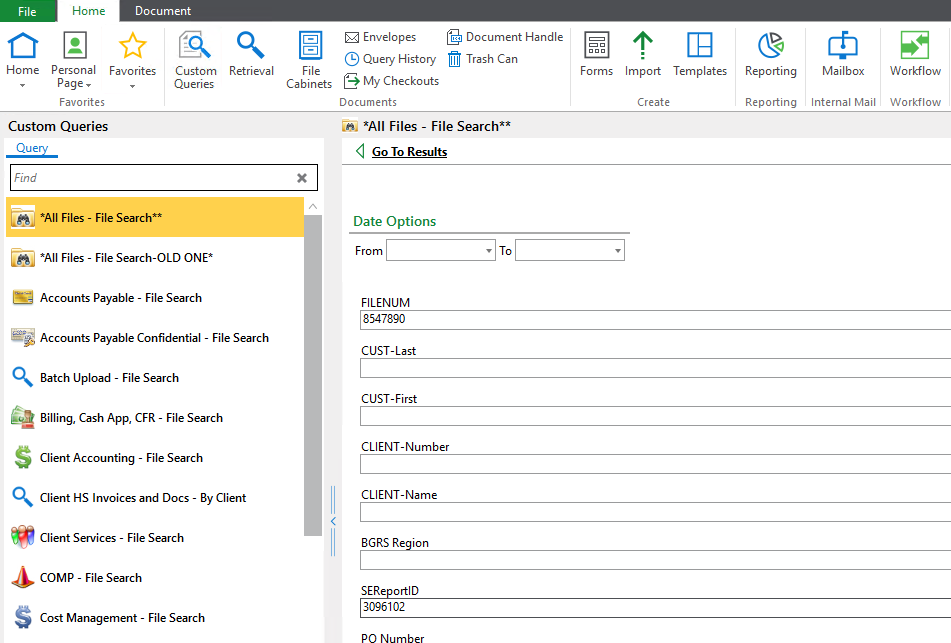 3) In the search result confirm the doc handle and date match the request

4) Right-click on the file name and select "Delete Document". Once prompted click Yes on "Are you sure you want to delete the selected document?

Repeat the steps for all other files request to be removed.