The Intune Company Portal is a Mobile Device Management (MDM) tool that allows you to install company approved apps (Outlook, OneDrive, MS Teams etc.) and securely access company data by enforcing security policies on your mobile device. To learn more about the security policies click here.
Note: At no time does BGRS have access to your personal data. If you choose to remove the Intune Company Portal you will retain all of your personal data and only company data will be removed from your device.
IMPORTANT - Prior to installing the Intune Company Portal, you will need to open a ticket with the Service Desk and request that your phones International Mobile Equipment Identity (IMEI) number be added to the Intune Portal. You can find your phones IMEI number by dialing *#06# on your phone and it will display your phones unique IMEI number. Once you've received confirmation from the Service Desk that your IMEI number has been added to the Portal, proceed to step 1 below.
From your mobile device install the Intune Company Portal from the Apple App Store or the Google Play Store.
Enroll your device in the Intune Company Portal.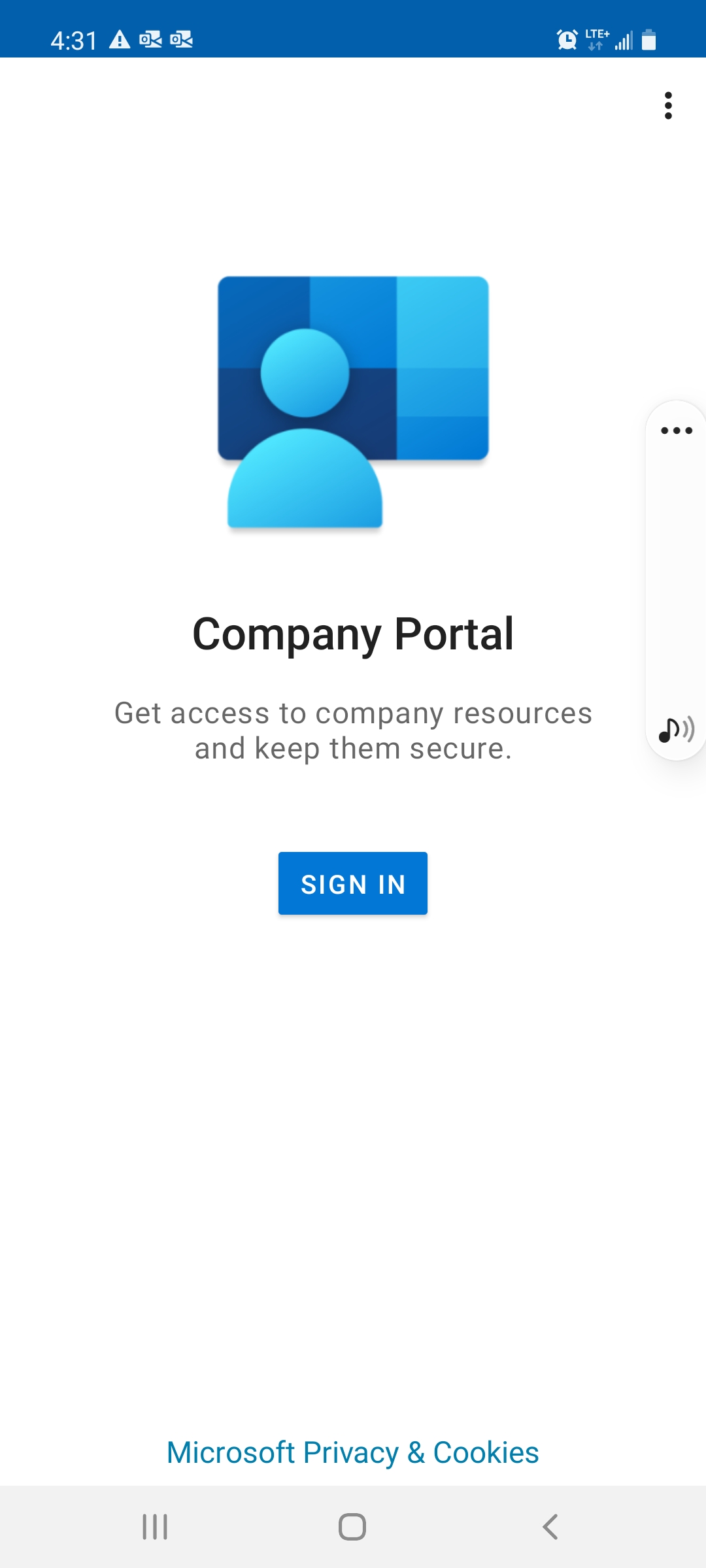 Note: You may be prompted to update your device passcode or PIN if it does not meet the minimum security requirements. In addition, you may be prompted to encrypt all of the data on your device. This is to ensure company data stays secure if your device is ever lost or stolen.