Description: Anca is unable to print physical checks in D365. This problem occurs after patching when the agent doesn't start automatically.
Solution:
1) Login with biz\svc_365print to TORD365AGNTPV01.biz.btswyn.com 10.141.20.54 (Credentials can be found in Beyond Trust)
2) Double Click on Document Routing Agent. The service should automatically sign-in without any prompts.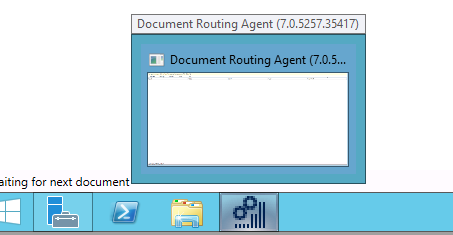 3) If sign-on prompt appears, Use the O365 email account svc_365Print_AZ@bgrs.com to login and enter the same password found in KeePass.