ZenDesk Reference Incident: 4899120
Description: From time to time we will receive notification from ZenDesk for "Prod - SE Services Not Started" This is a known bug in Service Engine. When this happens the services under member profiles do not get enabled after initiation and registration of their relocation.
Example: Enabled Services are displayed as GREEN means the SE Services Job ran successfully.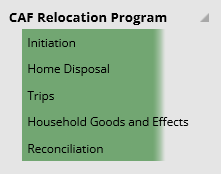 Resolution:
These notifications are typically received over night and or on weekends. If you receive multiple notifications over a weekend and on Monday you only need to perform the below process once. Please note this step should be run first thing in the morning as it has the potential to boot user out of Servicengine.
Login to SQL TORCAFDBPV01 - 10.139.88.201
Expend SQL Server Agent > Jobs
Locate and right click SQL Job "BGRS_StartSEServices and select "Start Job at Step" to run the job